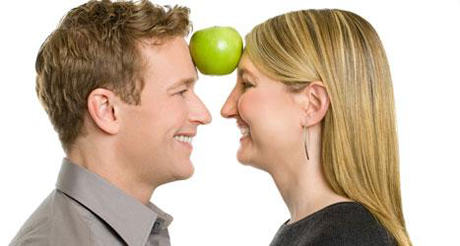 Four years ago this spring, Alisa Smith and James MacKinnon committed themselves to an unusual experiment, one that proved to be far more challenging than either of them imagined.
In June 2005, The Tyee published the first article of a 15-part series that tracked the couple's year-long experiment of eating only local foods. Their "100-mile diet" was immediately embraced by West Coasters who already supported farmers' markets and organic producers. Putting a catchy name to the practice of seeking fresh, tasty and low-carbon food was all it took for the concept to garner international attention.
The series spawned a book and, more recently, a reality television series on Canada's Foot network.
The 100-Mile Challenge follows six Mission families as they attempt to survive only on food grown within a hundred-mile radius for 100 days. The episodes (six in total) track the families as they struggle to replace convenience foods with locally sourced, homemade fare. It's tough -- one family "cheats" by breakfast on the first day -- and conflicts arise over the rules and who's playing by them.
Hosts Smith and MacKinnon are there to offer advice and encouragement and, in some cases, to lay down the law. In a recent interview with The Tyee, Alisa Smith talked about the series and what's next for the 100-mile movement. Here's what she had to say...
On why Mission was chosen as the 100-mile challenge town:
"Mission is, I think, a really representative kind of modern town because they have a strong agricultural past, but they're at a crossroads now because they're becoming almost a commuter suburb for Vancouver. So people have to decide what their identity as a town is going to be... are they going to stay distinct and in touch with their surrounding landscape because there are lots of farms out there? We just thought it would be good to do it in a place like that because there are so many places in Canada like that now."
On how families coped with the challenge:
"They all had a bit of an idea that it would be hard, but I don't think they knew how hard until they tried it. They were pretty overwhelmed at first. When they picked the families, they tried to pick a really broad range... those who did a lot of home cooking already and those that didn't know how to cook. We were a bit concerned about the ones that were used to taking a frozen pizza out of a box and putting it in the microwave.
"In the first episode, one family didn't make it past breakfast. That kind of showed that, it's not so much what skill level you start out with, but it's how committed you are to the idea that allows you to really make it through.
Read on...