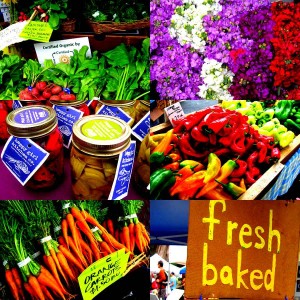 Stallholders wanted for a unique new market in Auckland
The Royal Oak Market - building sustainable communities - will be a melting pot for the community, incorporating artisan products, fresh local produce together with craft, art, fashion and design. There will be an engaging selection of community stalls and volunteer projects to get involved with in your area and the opportunity to hear talks throughout the day on sustainable living and gardening practices.
This unique market is being hosted by CCS Disability Action, a not for profit organisation which supports people with disabilities. The market will be a practical and enjoyable way for CCS Disability Action to demonstrate their commitment to building inclusive communities.
There will be over 50 high quality stalls selling fresh food and produce, the work of independent designers, sustainable and healthy living solutions, community stalls, music and a whole lot more.
Stalls and Stallholders
We are currently accepting applications from stallholders for the Market. We are interested in receiving applications from stallholders selling fresh fruit and vegetables, prepared food and food products. We also want to hear from independent designers, artists and crafts people who are interested in selling their work at the Market.
Our preference is for products which have been grown, made or crafted locally or products that are healthy or environmentally sound. We intend to host the market for one day each season.
Promotions and Media
A media campaign will reach in excess of 60,000 Auckland consumers via highly targeted websites and Good magazine, New Zealand's only carbon neutral sustainability magazine. In addition to this media exposure posters on Auckland City notice boards, in local shops and malls and a mail drop in the Royal Oak area will guarantee a large turnout.
State of the Art Facility
The market will be held in the grounds and in the new state of the art CCS Disability Action Office in Royal Oak. This is a purpose built fully accessible building with an organic community garden, currently practicing and teaching sustainable gardening techniques. We are interested in promoting this space and engaging the local community. It's all about the community!
Call for applications from stallholders:
Applications are currently being accepted from stall holders. For an application form and more information about the Market visit:
www.northern.ccsdisabilityaction.org.nz
or contact CCS Disability Action - phone 625 9378 or email susan.mcleod@ccsdisabilityaction.org.nz or linda.blair@ccsdisabilityaction.org.nz
Date and address
The first Royal Oak Market will be held on Sunday 22 November at 14 Erson Avenue, Royal Oak, Auckland.
ENDS
About CCS Disability Action:

CCS Disability Action is a not-for-profit organisation that supports people of all abilities, ages, and across the diverse cultures of New Zealand/Aotearoa. We work within a human rights framework, and we partner with disabled people, their families and whanau to ensure that people with disabilities have choices in their lives and live fully in their local communities.

We work with other disability agencies and with central and local governments to remove the barriers within society, both physical and attitudinal, to ensure that people with disabilities have the same rights and opportunities to learn, work, and engage in community activities.